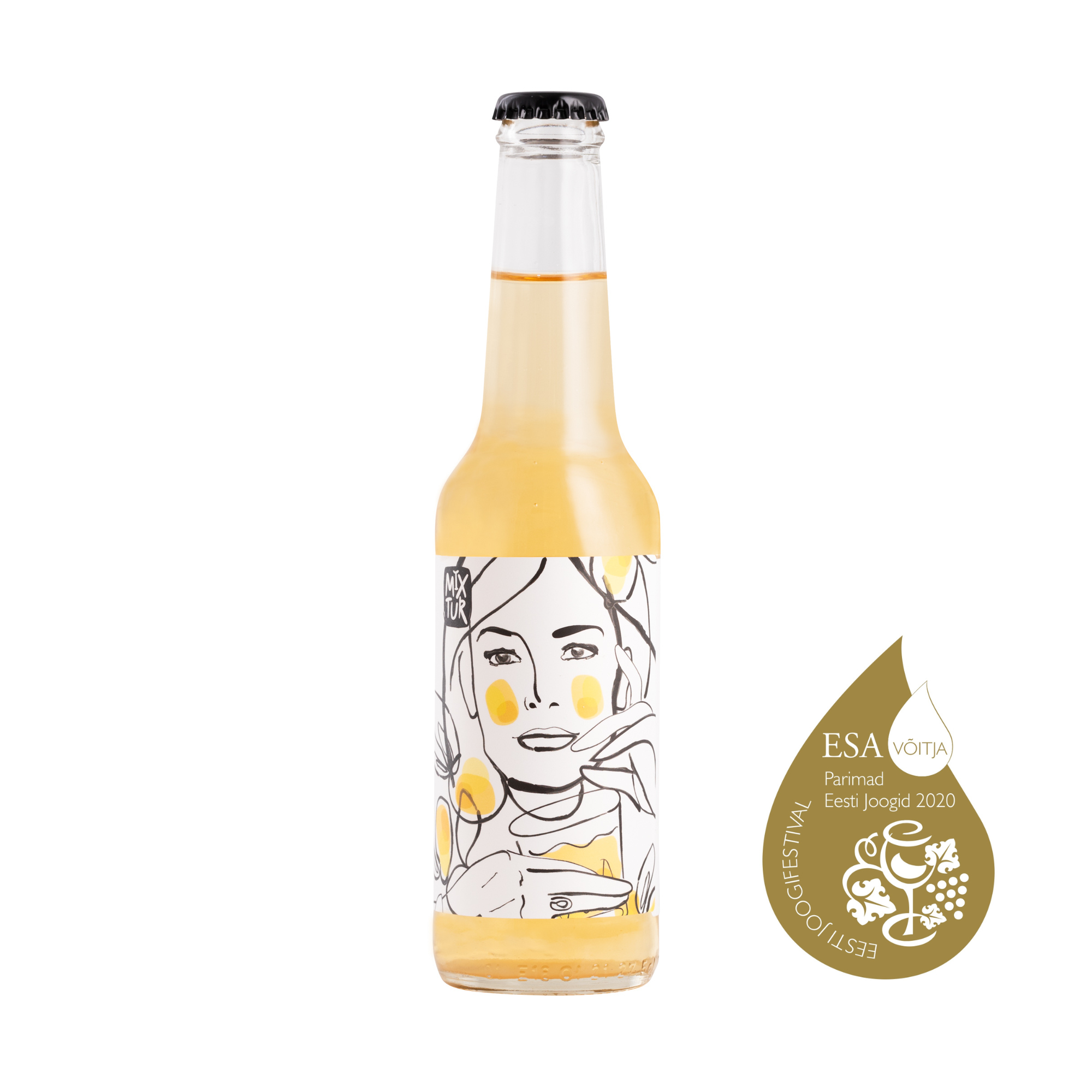 Mixtur stands for natural craft tonic. Name Mixtur is reference to mixture of herbs and citruses that are used in making Mixtur tonic.
Mixtur is natural to the bone and we use only natural quinine. Yellowish color of the tonic is proof of that.
Classic tonic flavors mix with modern and authentic flavor profile. The taste of Mixtur is versatile and therefore ideal to use in very wide range of cocktails and mocktails. Also enjoy Mixtur on its own as a non-alcoholic refresher.
Mixtur brings out the uniqueness of different gins and therefore is the best choice for lovers of quality gin. It is crispy, it has well-balanced acidity and sweetness which mingles with soft bitterness.
Mixtur Tonic Water is the easy way out if you fancy a quick and delicious Gin Tonic. Just open the bottle and poor on ice and your favourite gin and you're ready to go! Mixtur Tonic Water does not require citrus in your cocktail for acidity. If you like add the garnish according to your selected gin.
Mixtur Tonic Water goes well with various types of strong alcohol - gin, rum, tequila - just name it!
It is light by style and has only 6,4g of sugar per 100ml and it is completely crap free. We do not add any artificial colors or flavors or preservatives.
Mixtur Tonic water is in 275ml bottle and therefore two Gin Tonics can be prepared from the bottle instead of one.
Awards: Best Estonian Drink 2020 Winner in Best Other Alcohol-free Drinks category.
Best when enjoyed chilled!
If you wish to order outside Estonia, just contact us and we arrange the rest!
Transportation cost will be added to the price